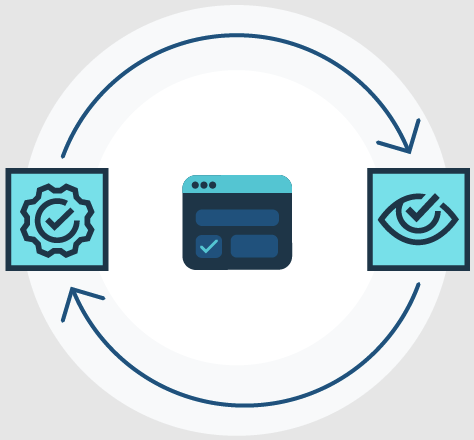 The software testing company SmartBear has announced that it has integrated its AI-powered visual regression testing tool VisualTest with its UI test automation tool TestComplete. 
SmartBear believes this new integration will make visual regression testing more accessible. Testers can run visual tests and then compare screenshots across runs, without needing to write automation scripts.  
"Historically, visual testing has been difficult to automate due to false positives that create extra manual work," said Prashant Mohan, senior director of product management at SmartBear. "Now our new codeless AI solution adds human-like capabilities to automate visual testing in an efficient way. It can catch visual bugs that functional tests miss while also filtering out false positives, maximizing workflow efficiency."
VisualTest highlights only the changes in an application, while filtering out expected changes and ignoring false positives. Testers can then compare changes to baseline images to fix any issues. 
TestComplete also comes with an add-on called Intelligent Quality that uses AI to reduce test maintenance and accelerate test creation. It provides capabilities like self-healing tests, OCR, and ML-based visual grid recognition.  
Both VisualTest and TestComplete also integrate with BitBar, which is a mobile and web testing solution. The three work together to reduce context switching when testing across visual, web, and real devices.