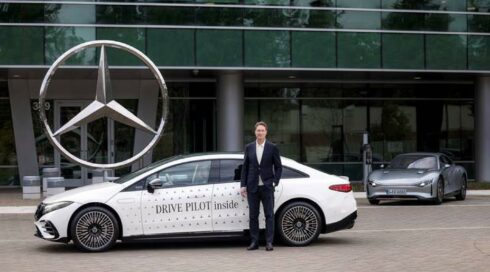 The development tools provider Qt Group has announced that Mercedes-Benz is utilizing Qt 6 to build MB.OS, which is an operating system that will be used in its cars that was announced as a development project earlier this year.  
According to Mercedes-Benz, MB.OS will offer fast OTA updates, advanced self-driving capabilities, its own infotainment system, and will include partnerships with technology companies to be able to integrate top of the line features into its cars. 
"At Mercedes-Benz, we are dedicated to building the world's most desirable cars," said Ola Källenius, chief executive officer of Mercedes-Benz, when the plan was announced in February. "Accordingly, we made the decision to be the architects of our own operating system – a unique chip-to-cloud architecture that leverages its full access to our vehicles' hardware and software components. By combining this in-house expertise with a selection of world-class partners, we will create an outstanding customer experience, from driving assistance, navigation and entertainment, all the way to integrated charging. MB.OS will feature full upgradeability and constant improvements."
The companies have been partnering together for a while, and this latest upgrade to Qt 6 marks an expansion of their collaboration that Qt expects will "transform the performance, ease of development, and maintainability of in-vehicle applications running on MB.OS."
Steffan Schumacher, senior vice president of business operations at Qt, added: "It's great to see industry leaders creating innovative user experiences. Upgrading to Qt 6 means the team has the perfect tools to support the development of software-defined vehicles."
According to Qt, its tools are particularly useful for creating vehicle software because they promote close alignment between developers and designers, which is needed for modern vehicles that often have multiple displays that need to be connected and functional. This cross-functional work also helps speed up development time, the company says.