We use affiliate links. If you buy something through the links on this page, we may earn a commission at no cost to you. Learn more.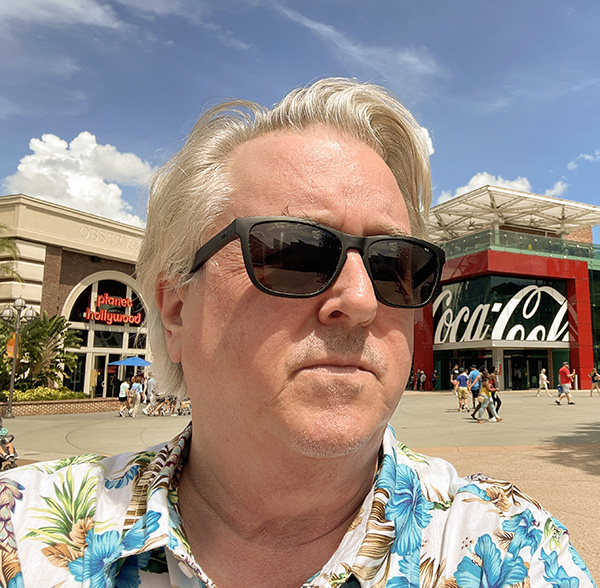 REVIEW – Even though The Gadgeteer is a gadget site, we sometimes review things that may not be technically gadgets, but still think may be of interest to gadget lovers. Not only are the Distil Union MagLock (Folly style) sunglasses not a gadget, they can even make the use of certain gadgets harder to use. To which I say, so what? These shades are cool—in more ways than one.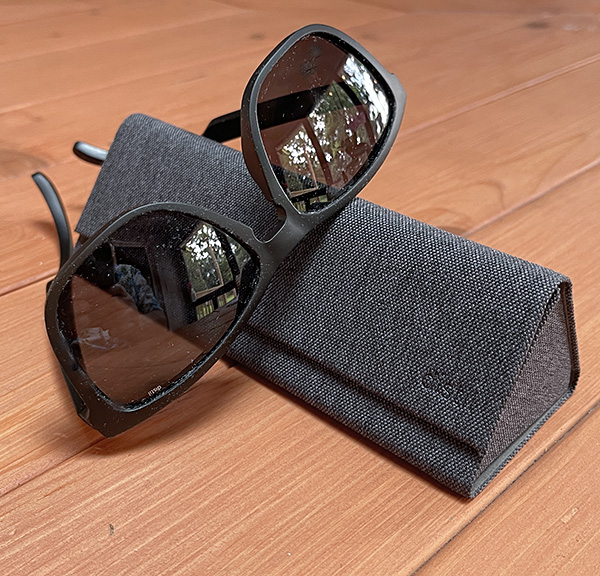 What is it?
The Distil Union MagLock is a polarized pair of sunglasses with some unique features. The flexible frames are made from plant-based plastic with a non-slip matte finish. The temples (sides) of the frames have embedded neodymium magnets in the left and right temples of the frames that allow them to be closed and stay that way until manually opened. Distil Union calls this "MagLock".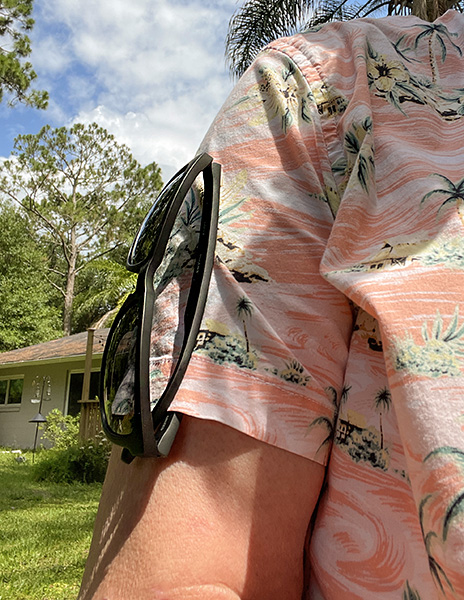 MagLock allows the sunglasses to be used with Distil Union's own Ferris system or attached to other magnetic, metal surfaces. These magnets let you can clip the sunglasses to a shirt sleeve or collar.
Frames from the many Distil styles can be ordered in different colors with differently-colored lenses. 
The most important thing about the Distil Union sunglasses is UV protection. Everyone knows that the sun's UV rays can damage skin,  and sometimes lead to skin cancer from over-exposure. However, UV can also damage the eyes. These sunglasses have 100% both UVA and UVB/400 protection.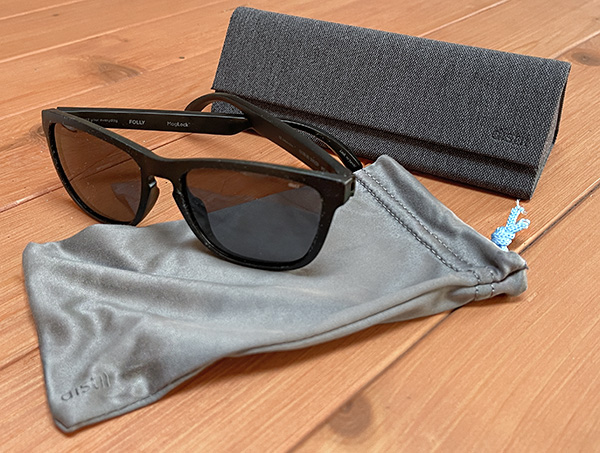 Specs
Protective hard case that folds flat
Microfiber pouch that doubles as a lens-cleaning cloth
MagLock magnet frame
Flexible plastic frame with a soft-touch feel
Polarized lenses with !00% UVA/UVB protection
Additional lenses available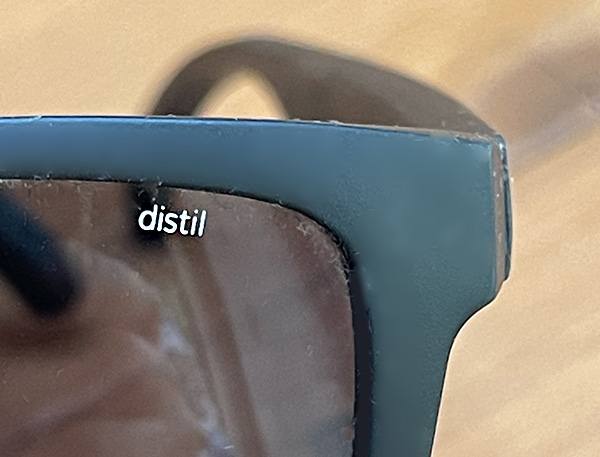 Design and features
After wearing powerful glasses since the age of four, I recently had cataract surgery, which has allowed me to wear "real" sunglasses (not prescription or clip-on) for the first time in my life. So when the Distil Union MagLock sunglasses became available to review, I was curious. This was all new to me! 


Distil offers many styles (with more to come). I decided that the Folly—a classic, wayfarer-styled frame (think RayBan)—would look the best on my face. I chose the anchor black colorway with a gray lens. I also chose two replacement lenses: Blue mirror and Amber. Note that all Distil lenses are polarized. This brings up an interesting quirk. 
Polarized lenses do not play well with smartphone/tablet screens—or many other digital screens as well. On my iPhone or iPad screen, for instance, there is light and dark banding over everything. It's not Distil's fault, it's the unavoidable consequence of polarization.
Despite the anti-gadget screen issue, seeing the world through polarized lenses is quite a treat. No glare or distracting reflections. This increased visibility can add a layer of safety when driving on a bright, sunny day. But most other polarized sunglasses do the same thing, so big deal, you say.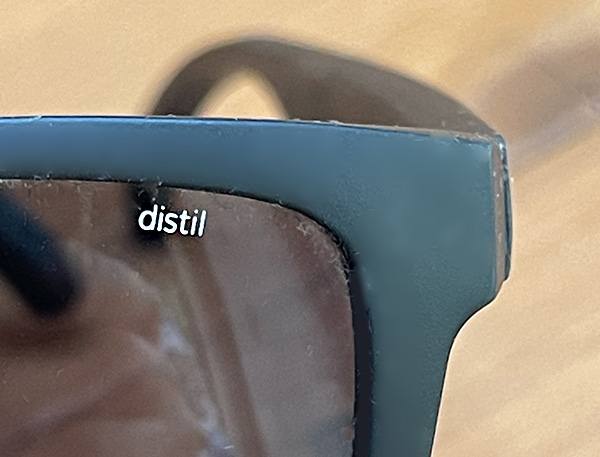 What is a big deal is how flexible and light the Distil Union MagLock Folly sunglasses are. They can be twisted (although I would never twist them as much as they do on the Distil site) and dropped with no damage.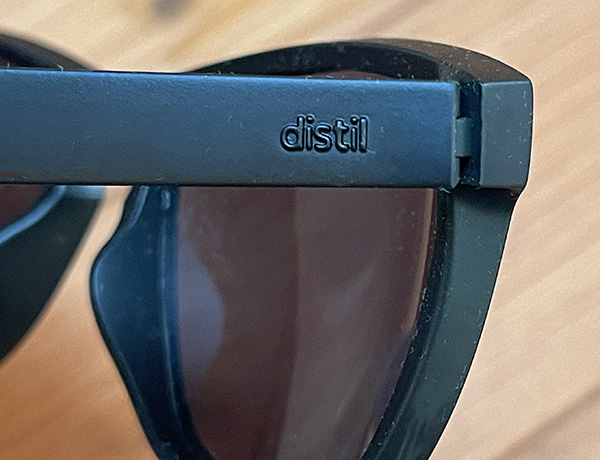 The frames are made from a combination of thermoplastic polyurethane (TPU) and plant-based plastic (Pebax Rnews) derived from inedible castor beans. There are multiple advantages to this. TPU is the same plastic used in many medical devices. It's strong, extremely flexible, and resistant to oil (like from your skin). 
The Pebax Rnews material is grown on family farms in arid regions with bad soil. They aren't grown where edible food is grown so it's good for us humans. Plant-based grown plastic also puts oxygen back into the environment when growing. It's an environmental win. Distil Union calls this combination TPU/Pebax Rnews plastic, "Gnarlon".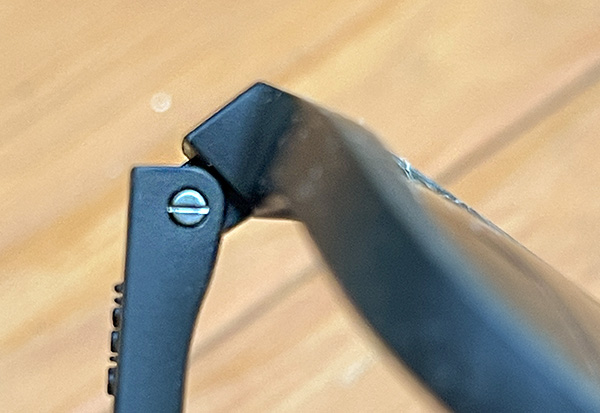 The frames are held together by stainless steel screws. Neodymium magnets are embedded into the frame temples and stick to each other really well. I can easily hang them from my shirt sleeve or t-shirt collar without them falling off. That frees up shirt pockets and keeps them out of the way. Hanging glasses from a sleeve made me nervous at first, but it has since spoiled me. 
Note that Distil has a magnetic Ferris system that holds many Distil magnetized products, helping to keep everything in one place. Their sunglasses work with this system.
The lenses are almost as flexible as the frames. This makes them easy to pop out and replace, giving the sunglasses different personalities. The lenses are affordable at only $15 per pair. I recommend buying a pair or two for those times when lenses get scratched from accidents or simple wear-and-tear. Note that only the Folly style sunglasses have replaceable lenses. For me, that alone makes the Folly style the ones to get.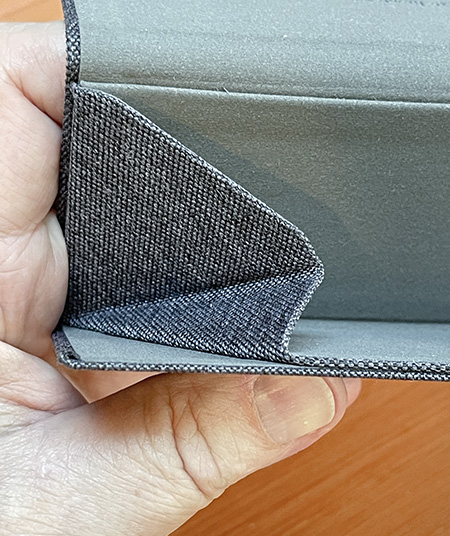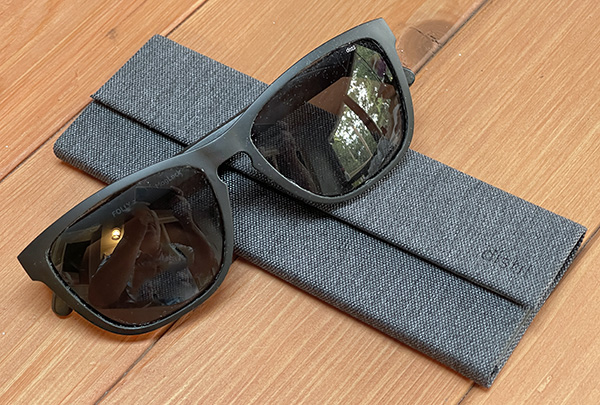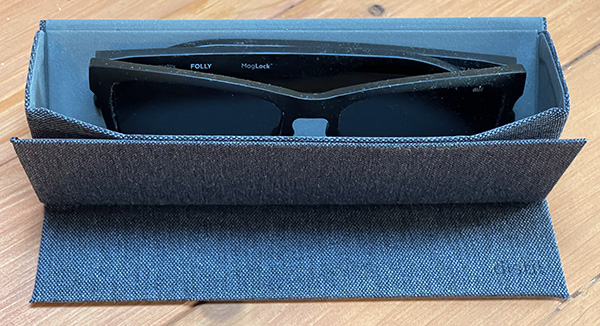 The Distil Union MagLock sunglasses come in a triangular cloth-covered case that folds flat with a magnetic flap. The case is hard enough to offer good protection while being able to stow away when flat. Distil also provides additional protection with a soft, scratch-free draw-string microfiber pouch that doubles as a cleaning cloth.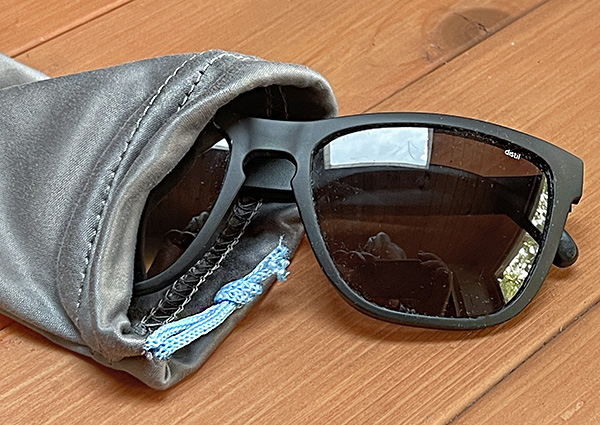 None of this matters if the sunglasses aren't comfortable. I can't speak on the other Distil Union sunglass styles, but the Folly style is so comfortable I don't even think about them while wearing. I have made them the sunglasses for yard work. I live in mega-humid Central Florida and my face and head sweat—a lot. At no time do the Folly sunglasses become slippery or fall off my head. They stay in place no matter how much my sweat gets on them. This might be my favorite reason for wearing them.

What I like
Lightweight
UV protection
Polarized lenses
MagLock frames
Replaceable lenses
Strong and flexible
Non-slip frames

 

What I'd change
Polarized lenses can mess with smartphone screen visibility
Final Thoughts
As I said, wearing "normal" sunglasses is new to me with my ability to see outside sans prescription glasses. After buying a pair of aviator sunglasses from a drug store for 30 bucks that were destroyed in one day, I knew there had to be something better that didn't cost a ridiculous amount. The Distil Union MagLock Folly sunglasses perfectly fit these requirements. I can swap lenses whenever the mood strikes me. The good news is that even if the Folly style doesn't suit you, Distil offers many other styles, all for around 65 bucks. If that seems like a lot, you might change your mind once you wear them. And you will help with that carbon-footprint thing as well.
Price: $75.00 US
Where to buy: Distil Union
Source: The sample of this product was provided by Distil Union.